News
Get the latest news-article and information about our assignments, engagements and ventures.
Home
News
2SCALE: Value Chain Report Summaries for 2021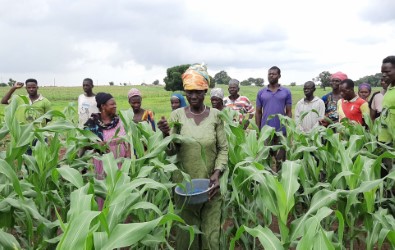 2SCALE: Value Chain Report Summaries for 2021
At the end of 2019, FACS partnered with 2SCALE, an incubator and accelerator program that aims to improve the terms of inclusion of smallholder farmers and other MSMEs in  target food value chains across Africa.
FACS is supporting 2SCALE through value chain analysis, capacity building, investment brokering, and partner mobilization. (For more information on our role in the project, please read here.)
Over the course of the past year, FACS and 2SCALE conducted research on six agriculture value chains in important and emerging markets in Africa. The team got to understand the roles that different actors in the value chains play whilst identifying the strengths, weaknesses, opportunities, and threats for each. The team also got to determine the flow of funds within the value chains and the margins the key value chain actors make.
In this post, we provide summaries of our findings in the field research and the next steps forward.
Maturing the cassava sector in Burkina Faso
The cassava value chain has high potential in Burkina Faso. 2SCALE, in partnership with its business champion Nanalim, seeks to better structure this young value chain in the country. This partnership aims to facilitate the production of dehydrated cassava attiéké at large scale to increase the direct sales of the product to low-income consumer markets. Jobs for women and youth can be created through a decentralized distribution model. To achieve this, local, small-scale cassava processors need support, training, and capacity building to handle the growing demand for cassava attiéké.
FACS and 2SCALE identified the investment potential of the cassava market, deduced from the margins key actors such as farmers, cassava paste and attiéké processors are making. Moving forward, the group will look to enhance financial literacy training for cassava paste processors to enhance their bankability. Training on enhancing their quality controls to further improve their reputation in the market will be crucial as well. Cassava farmers will benefit from good agricultural practices (GAP) to improve their output. Financial institutions in Burkina Faso — dominated by commercial banks and microfinance institutions — will be essential for the growth and expansion of the cassava value chain. FACS has developed a business model for cassava paste processors which may involve funding through local commercial banks and microfinance institutions.
Fostering the local vegetable market in Cote d'Ivoire
With rapid urbanization in the country, there is potential for a strong local vegetable market in Cote d'Ivoire. The country has been a beacon of light in the African agricultural sector with great achievements in commodities such as cocoa, rubber, and coffee. The Ivorians also hold strong positions in the export of tropical fruits such as mango and pineapple. The export-focused market has left the local vegetable market undervalued and overlooked by value chain actors in the country. There is little local processing of vegetables at the industrial level.
The partnership with business champion Canaan Land, an Abidjan-based startup, aims to change this by empowering smallholder vegetable farmers — many of whom are women — to grow local quality products. The project seeks to create an inclusive agriculture model that covers all aspects of the value chain in hopes of fostering a stable and profitable local vegetable market. Canaan Land supports farmers to boost quality and productivity and to commercialize their production.
Key interventions identified by FACS for the partnership include promoting smart and innovative vegetable farming techniques and strengthening farmers' financial literacy amongst many others included in the value chain report. The partnership with Canaan Land will facilitate access of improved inputs and technical support to farmers and develop a marketing strategy. Based on our field work, funding is needed for training and acquisition of modern equipment for vegetable farmers while Canaan Land, 2SCALE's inclusive business champion, will need it to construct modern storage facilities and for working capital purposes.
Providing food and income security for Ghanaian sorghum farmers
Demand for sorghum in Ghana is growing thanks to its use for local food products and feed for livestock. Many smallholder sorghum farmers practice rain-fed agricultural production, leading to a production cycle that mirrors the rainfall pattern of the region. On analysis of the value chain, FACS proposed the use of agricultural insurance options such as weather and yield index-based products for farmers as a way to provide further food and income security in the midst of erratic climatic conditions.
FACS' field research also discovered that the lack of adequate and tailored financing is a major impediment for agriculture in Ghana. The financial sector is generally constrained in its ability to serve key players in the agricultural sector, especially at the smallholder level. This has a knock-on effect on aggregators and processors who depend on the smallholder farmers. 2SCALE's partnership with its business champion Faranaya Agribusiness Limited, a commercial aggregator of sorghum, will seek to increase value for smallholder farmers and other actors in the value chain. One way this will be achieved is by facilitating access to capital by Faranaya to purchase sorghum from farmers for supply to processors. Faranaya's input credit program can be scaled up through partnerships with select financial institutions and from the support of impact investors. Another solution identified was to provide agricultural insurance options, such as weather and yield index-based products to sorghum smallholder farmers. This would provide them with further food and income security during when erratic climatic conditions prevail.
Improving the production and distribution of fresh, local dairy products in Mali
This project seeks to make high-quality, locally produced, and processed milk accessible to low-income consumers. The target of selling at least 10,000 litres per day by 2023 has been set by the project's partners, as this will greatly increase farmers' income and also lead to higher profits for local milk processors.
The dairy sector is dominated by a few industrial units all located in the capital city of Bamako. Out of the top five industrial milk processing units in Bamako, only one regularly uses locally produced cows' milk. This has made local milk available in quantity, quality, and on an increasingly regular basis, and this has driven up consumer demand for high-quality milk products. However, imported milk powder continues to dominate industrial milk processing. During the field studies, FACS noted that switching from imported milk powder processing to locally produced milk will create a fully integrated value chain that will improve availability of nutritious food products for low-income consumers.
Translait, acting as 2SCALE's business champion for the project, is taking on this opportunity. As one of the strongest union of cooperatives operating in the Malian dairy sector, Translait, in partnership with 2SCALE, will develop a strategy to increase collaboration with different stakeholders and improve marketing and distribution of dairy products. FACS proposed that Translait invests in modern and large capacity conservation tanks, as this may help to optimize costs such as transportation costs amongst others. Other steps include the acquisition of new vehicles and building mini-dairy units to reduce milk pasteurization costs.
Helping the Kenyan dairy sector grow at scale
Kenya's dairy sector has seen great growth with milk production (11% increase) in the past 10 years. 80 percent of the 3.6 billion litres of milk produced in 2017 came from smallholder farmers who own five or fewer milking cows. Despite their dominance in the country's milk production, smallholder farmers face challenges that prevent even more production. Some of the challenges identified during our field study include limited access to credit to increase stock of higher yielding cattle, low quality and expensive feeds (which take up bulk of the production costs), and constrained access to breeding services.
This partnership with business champion Meru Dairy Union intends to increase milk supply from active smallholder farmers. It aims to work with 70,000 farmers to supply Meru Dairy Union with 500,000 litres of milk per day in the next three and a half years. This has the potential to serve 83,000 consumers — out of which 50,000 will be Base-of-the-Pyramid (BoP) consumers. In addition to increasing farm productivity and output, the partnership aspires to streamline the final product distribution system to make it more effective and efficient.
Gallery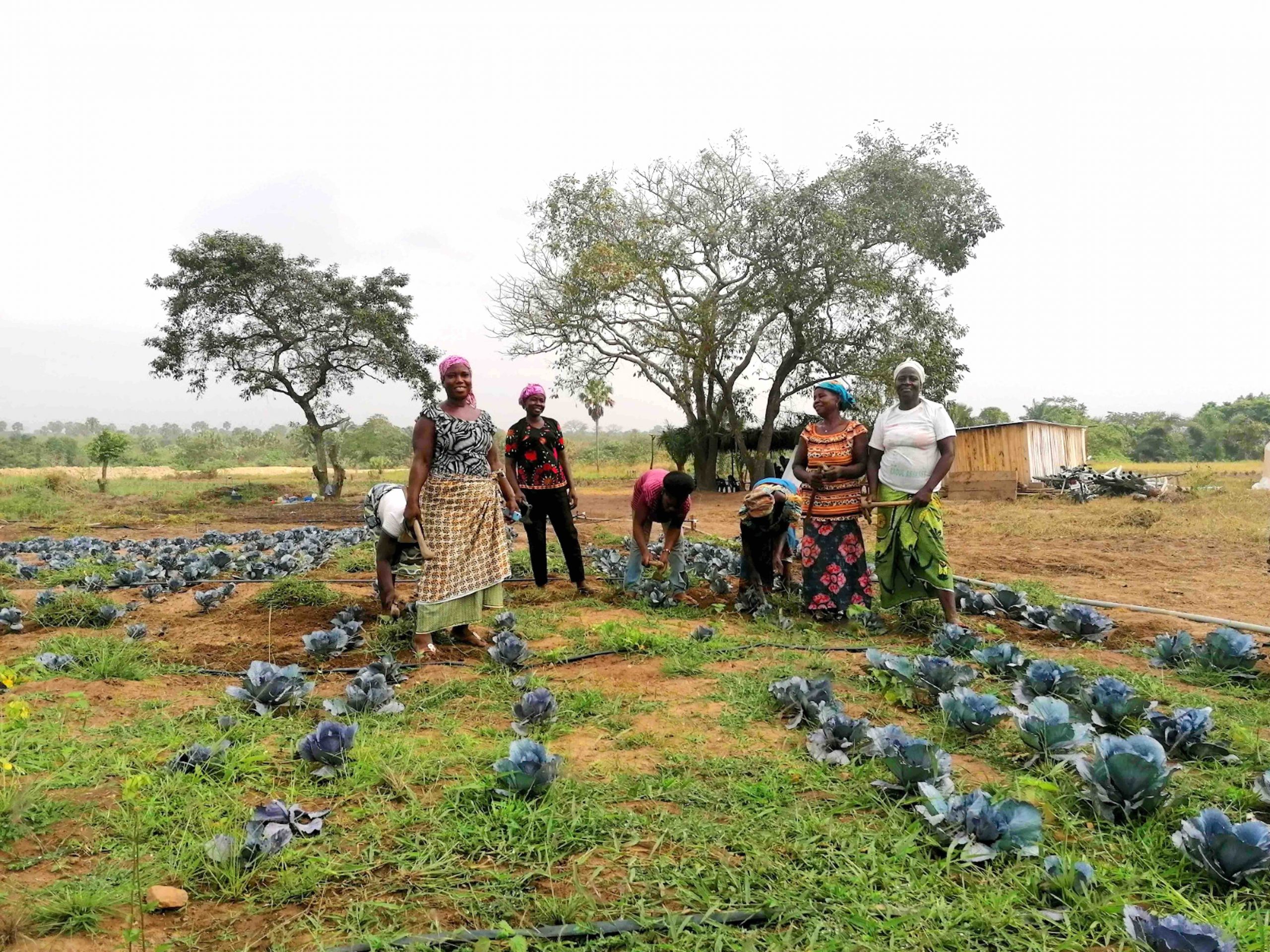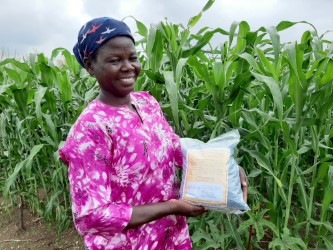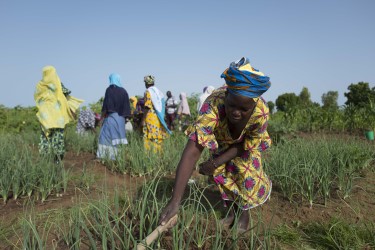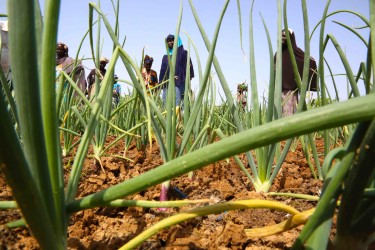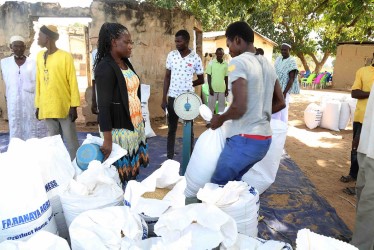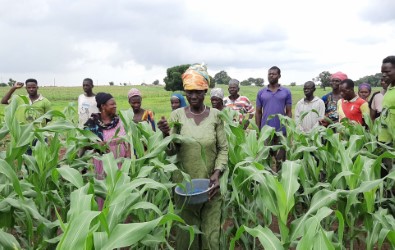 We work with partners across the globe to build capacity, bridge the gap & accelerate financial inclusion