Realizing Rural Agri-Finance at Scale
Access to
finance
is an important condition for
change
The demand from a growing global population puts significant pressure on agricultural land to secure food supply.
Also, climate change and unsustainable agricultural practices have led to land degradation and massive deforestation. Access to finance, especially for smallholder farmers in developing economies, is an important condition for change.
Large investments are needed by farmers to replant, irrigate and to transition to more sustainable practices, but banks generally perceive the risks and costs as too high. To reduce the large demand-supply gap in smallholder finance, financial services providers need to be attracted to the sector in a way that allows them to generate decent economic returns yet contribute to more sustainable agricultural practices and improved environmental protection.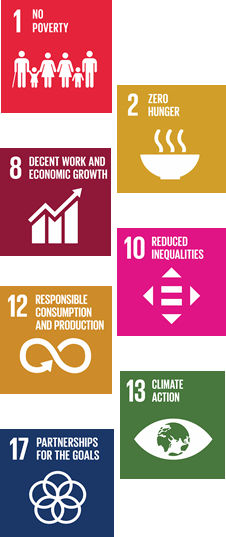 FACS is part of the Financial Access group (www.financialxs.com), the ex-ING Bank emerging markets financial sector advisory business taken private by management in 2007. As a financial advisory & solutions provider with long-standing operational experience in banking and finance, we are intimately aware of the key hurdles and challenges financial institutions face to provide financing to small agri enterprises and smallholder farmers. We break down these hurdles one-by-one through supply chain mapping, data-driven farmer selection, cashflow-based credit assessment and the development of loan portfolios tailored to the requirements of agri lenders.
We operate from our Head Office in Amsterdam and have operations in Kenya, Uganda and Indonesia. Combined with its ING track record, we have successfully completed more than 250 assignments in 40 countries since 1991.
We design & deliver solutions
to accelerate financial inclusion for smallholder farmers across landscapes and agricultural supply chains at scale.
We use our data-driven analytics
agrisector knowledge and operational banking experience to develop less risky, scalable and sustainable financing models.
We create investment opportunities
for banks, microfinance institutions and (impact) investors, at a much lower cost.
Our Goal
To reach financial inclusion for smallholder farmers in our target markets
What we do
We offer tailored advice and deliver technology solutions to accelerate financial inclusion for small agri enterprises and smallholder farmers in landscapes and agricultural supply chains. We apply our in-depth expertise in capacity building, data analytics, credit & environmental risk assessment, financial technology and our extensive hands-on banking experience to support financial institutions to build profitable, sustainable and scalable rural agri investment portfolios. We provide the following services to our clients:
Capacity Building
Leveraging on our long-standing operational banking experience, we support financial institutions with the development of the required capacity, knowledge, technical skills, policies and processes to profitably and sustainably build or expand their agrifinance business and smallholder investment portfolios.
In our approach we focus strongly, with the support of technology, on the reduction of loan origination costs and the improvement of internal risk analysis and credit decision-making processes to allow lenders to become competitive and create the conditions for scalable growth.
Investment Advisory
We originate, analyze, structure and support the execution of investments in small agri enterprises and smallholders for banks, MFIs, impact investors and other agri lenders.
Through our partnerships with development NGOs, conservation organizations, private companies, farmers associations and other supply chain actors we are able to collect and analyze relevant financial and other data of farmers and producer organizations. This will allow us to develop detailed individual credit assessments and to design investment portfolios tailored to the specific requirements and preferences of financial investors.
Fintech Solutions
Through our digital shared services platform LendXS we provide climate-smart IT solutions to support financial institutions and (impact) investors to achieve scale in their agrifinance operations. Our data collection, workflow management, credit scoring and loan monitoring tools allow agri lenders to more accurately assess credit and climate-related risks and to process farmer loans faster and at lower cost and risk.
The LendXS tools also meet the growing need from financial institutions to assess and monitor the impact of SDG-linked requirements which are included in the financing arrangements with agri supply chain actors.
Incubating and Accelerating Inclusive Agribusiness in Africa
2019 - ongoing
Kenya
FACS is supporting the 2SCALE programme in their mission to accelerate a portfolio of Public Private Partnership for inclusive business in agrifood sectors and industries in eight countries across Africa.

More specifically, FACS will offer tailored investment advice and deliver technological solutions to improve financial inclusion for small agri-enterprises and smallholder farmers for 2SCALE partners in all project countries.

Next to that, FACS is provides capacity building, use data analytics, and broker financial services aiming at matching the financial demand-side and supply-side.
250
assignments in
40 Countries
…and counting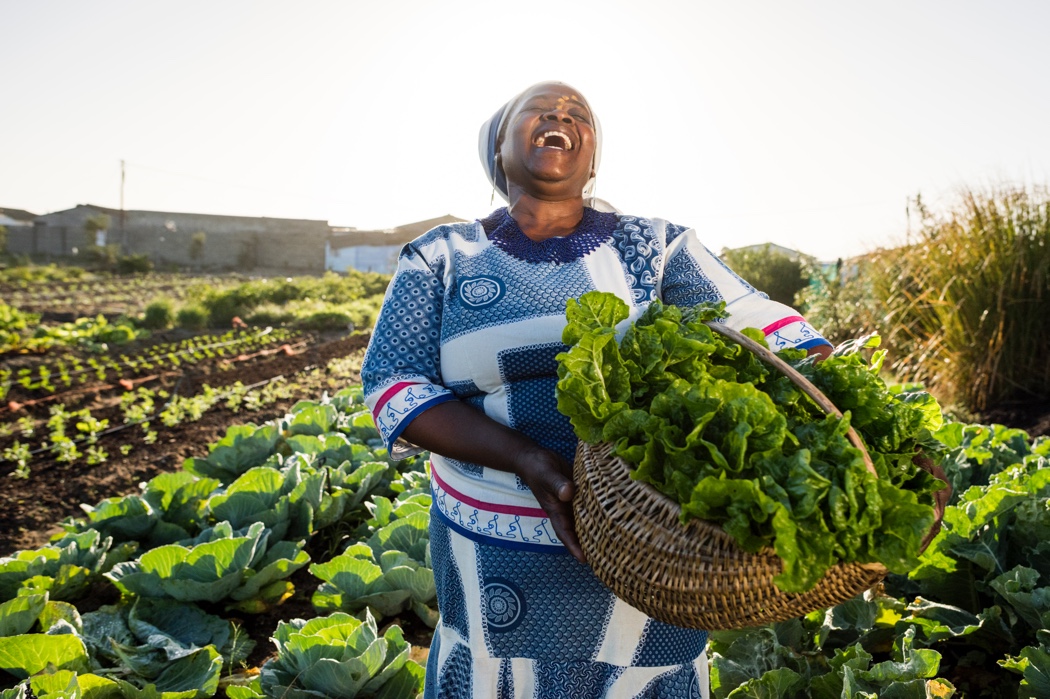 Sat4Business
2019 – ongoing
Ghana
Within the Sat4Business programme, FACS, together with consortium partners Solidaridad, Satelligence, Akvo, Esoko and the Ghana Ministry of Food and Agriculture, will create an interactive digitial platform that facilitates access to finance for smallholder farmers by providing credit scores to lending institutions on these farmers to aid credit decisions and provides agriculture advice and market information to smallholder farmers to enable them enhance productivity on and improve incomes from their farmers.

The programme seeks to achieve for oil palm and cocoa smallholder farmers in Ghana: a) increased food production; b) increased income and; c) job creation.
250
assignments in
40 Countries
…and counting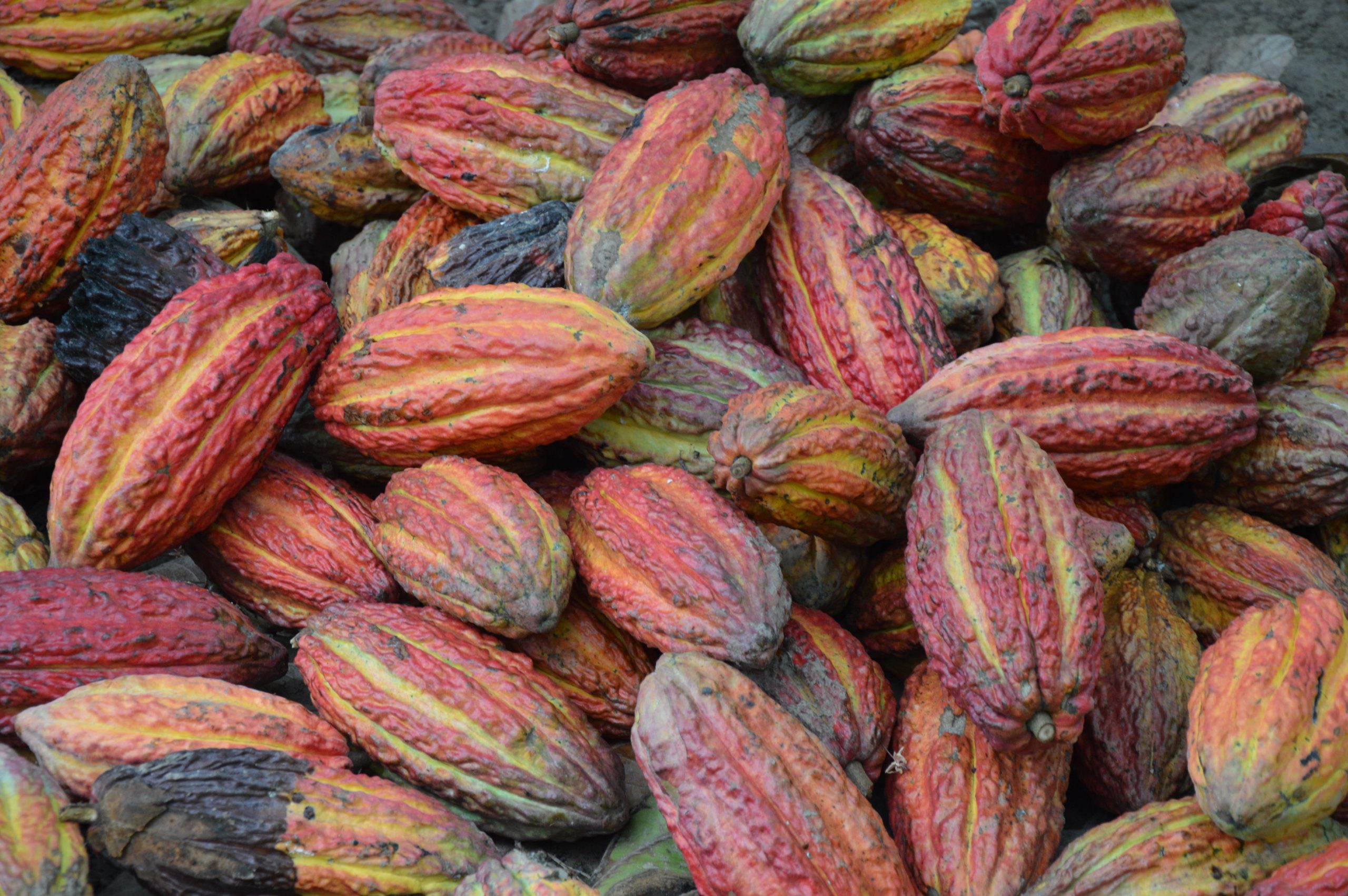 WCS Study to Stop Smallholder Encroachment in Protected Areas
2019 – ongoing
Indonesia
In a project to protect the third largest protected area in Sumatra from encroachment by smallholder coffee farmers, the Wildlife Conservation Society engaged Financial Access to understand the key challenges facing these smallholders and the main drivers of encroachment.

As farm yields, and hence incomes, are low for these smallholders, intensification of farm plots outside of the park is a key condition for stopping encroachment. An effective financing mechanism to support the farmers and to enable them to purchase land outside of the park are vital elements in this approach.


250
assignments in
40 Countries
…and counting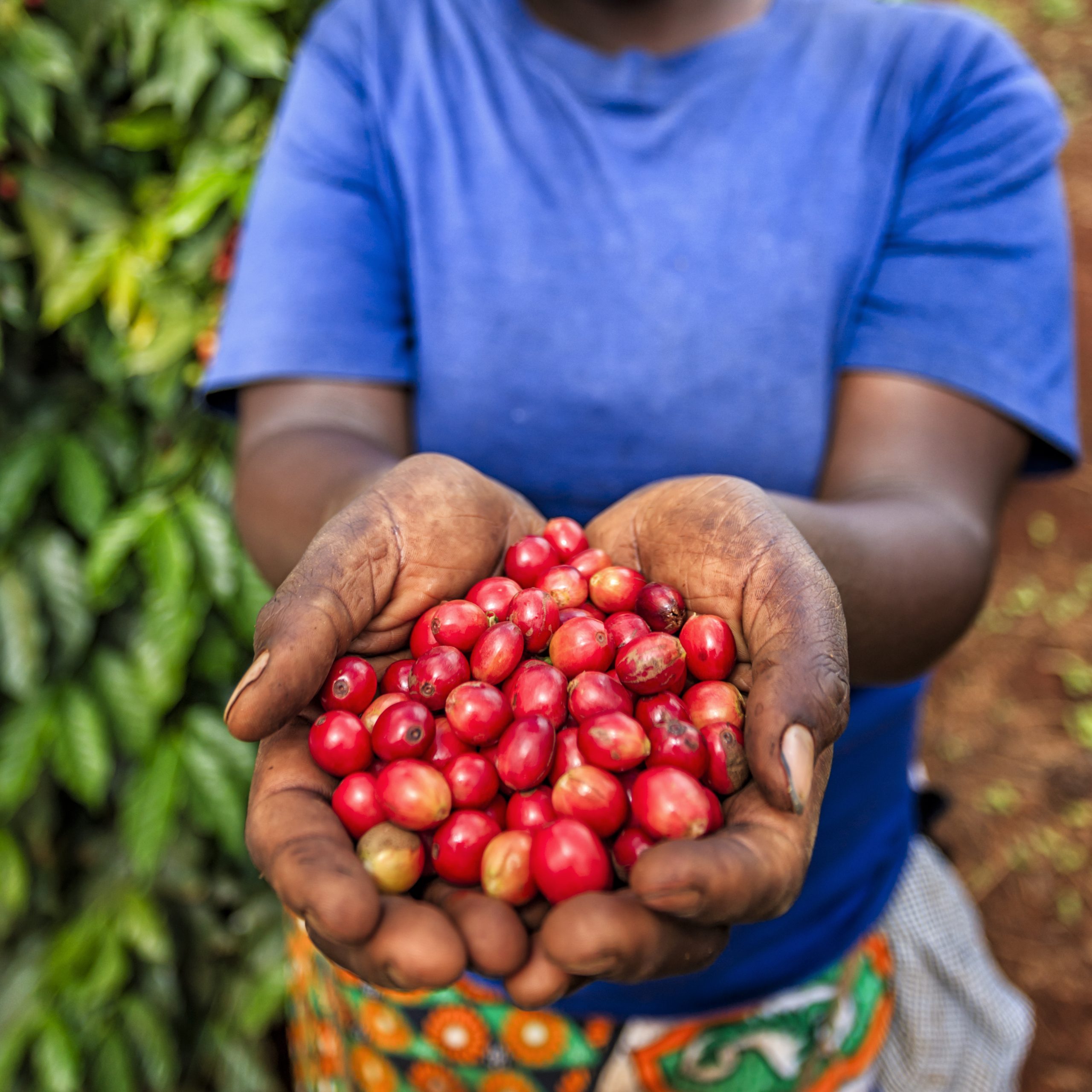 WWF Study for Old Rubber Tree Processing
2019 – ongoing
Indonesia
Together with a large American retailer, WWF set out to study the potential of old rubber trees providing both a sustainable source of wood suitable for furniture manufacturing, as well as providing smallholder rubber farmers with a much-needed inflow of cash during their replanting process.

The main hurdle to creating a strong business case for the processors is scale, as significant costs are involved in both the transport and processing of rubber wood. The business case for smallholders is more easily identified, as selling old rubber trees provides a large amount of cash with which the need for financing for replanting can be significantly decreased.


250
assignments in
40 Countries
…and counting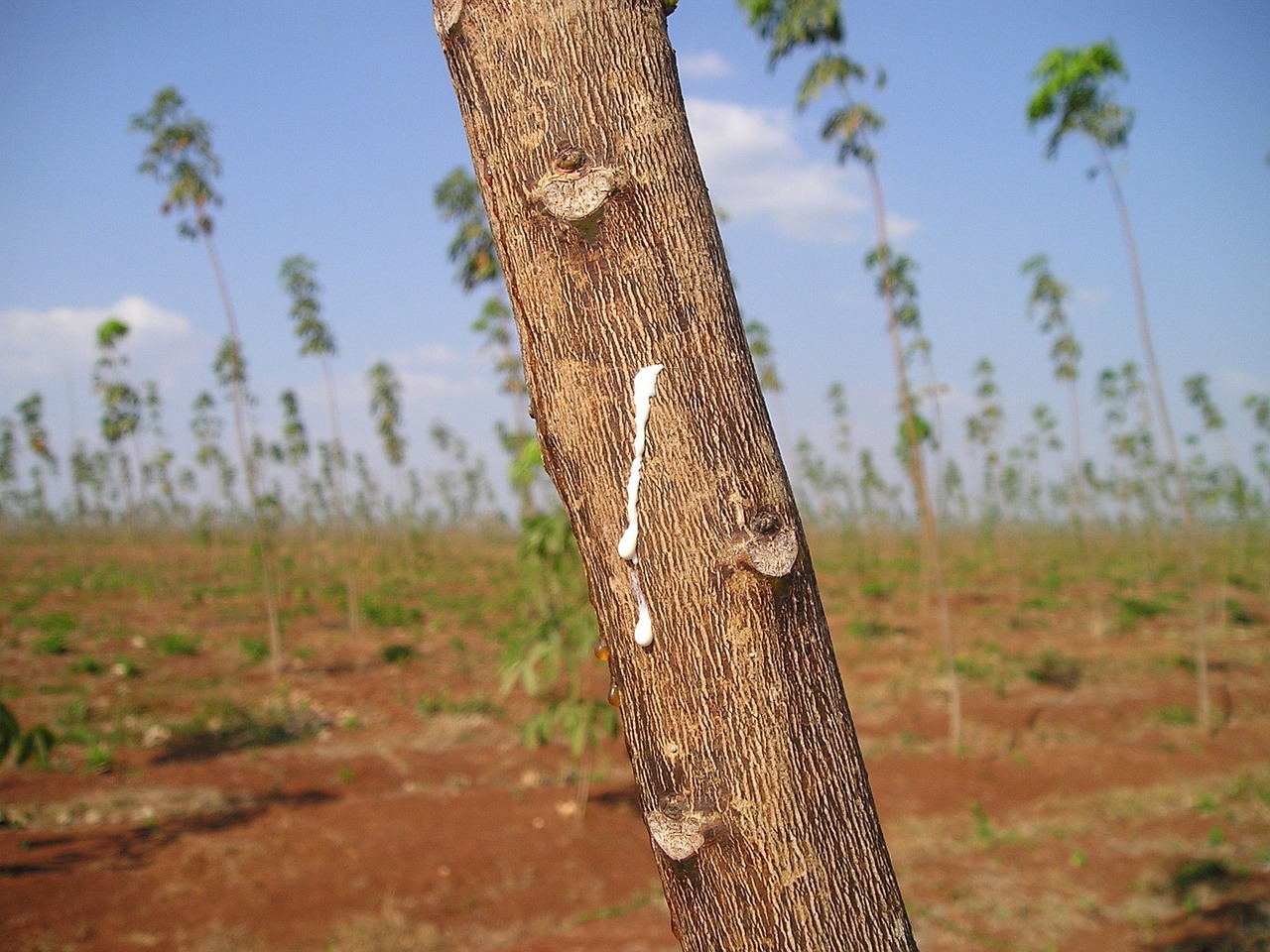 Feasibility Study for Financing Rubber Tree Replanting for Smallholders
2019 – ongoing
Indonesia
This wide-ranging study, conducted jointly with SNV, aims to provide a comprehensive overview of the rubber smallholder landscape in Indonesia and their financial needs, and to identify possible channels through which these needs can be sustainably addressed.

Starting with an overview of past and present government programs targeted at rubber smallholders build the framework in which to work. Second, extensive field work was conducted to understand the financial position, needs and opportunities of smallholders at a regional level.

Leading rubber plantation companies were also interviewed to build a better understanding of the supply chain and how actors within
250
assignments in
40 Countries
…and counting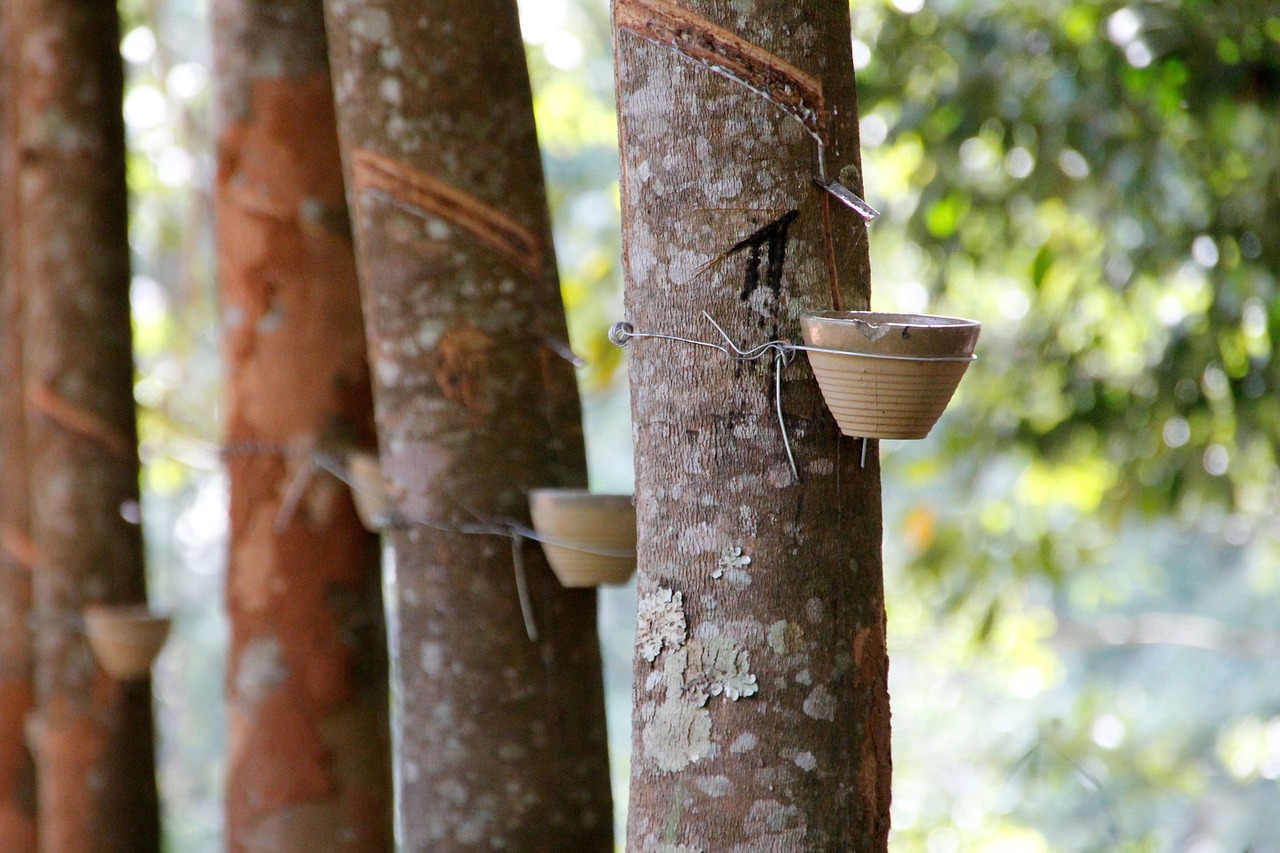 Gender Responsive Equitable Agriculture and Tourism (GREAT)
2019 - ongoing
Vietnam
The DFAT-funded GREAT program aims to improve the economic livelihoods of women of ethnic minority groups in north-west Vietnam by increasing their capacity and through improved private sector development and better access to markets and finance. Financial Access's role in the program is to leverage the work of the program to enhance the financial inclusion of the smallholder farmers.

The DFAT-funded GREAT program aims to improve the economic livelihoods of women of ethnic minority groups in north-west Vietnam by increasing their capacity and through improved private sector development and better access to markets and finance.
250
assignments in
40 Countries
…and counting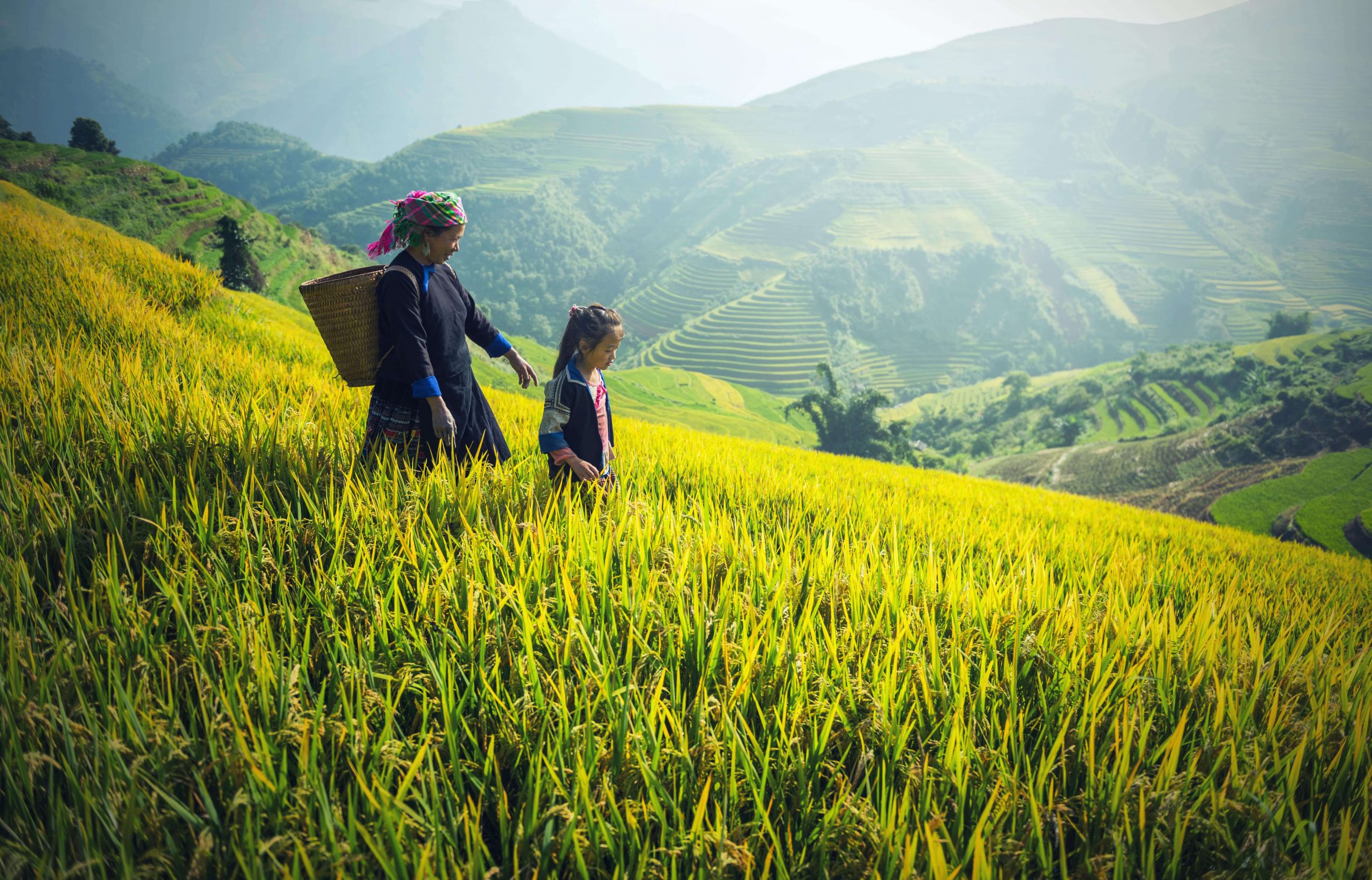 Structuring Financial Scheme for Smallholder Outgrower Project
2019
Cameroon
Corrie MacColl is one of the leading rubber producers and processors in Cameroon. As part of a large outgrower scheme, it is looking to help over 10 thousand smallholders grow 2-hectare rubber plantations over a 12-year period. Financial Access analyzed different intercrops that farmers could plant, to maximize their income during the immature period of the rubber trees.

After this mix was identified, an extensive study of the financial implications for both Corrie MacColl and a financial institution was undertaken. Various options of the company's financial involvement in the financing scheme were analyzed and summarized in an investment case.
250
assignments in
40 Countries
…and counting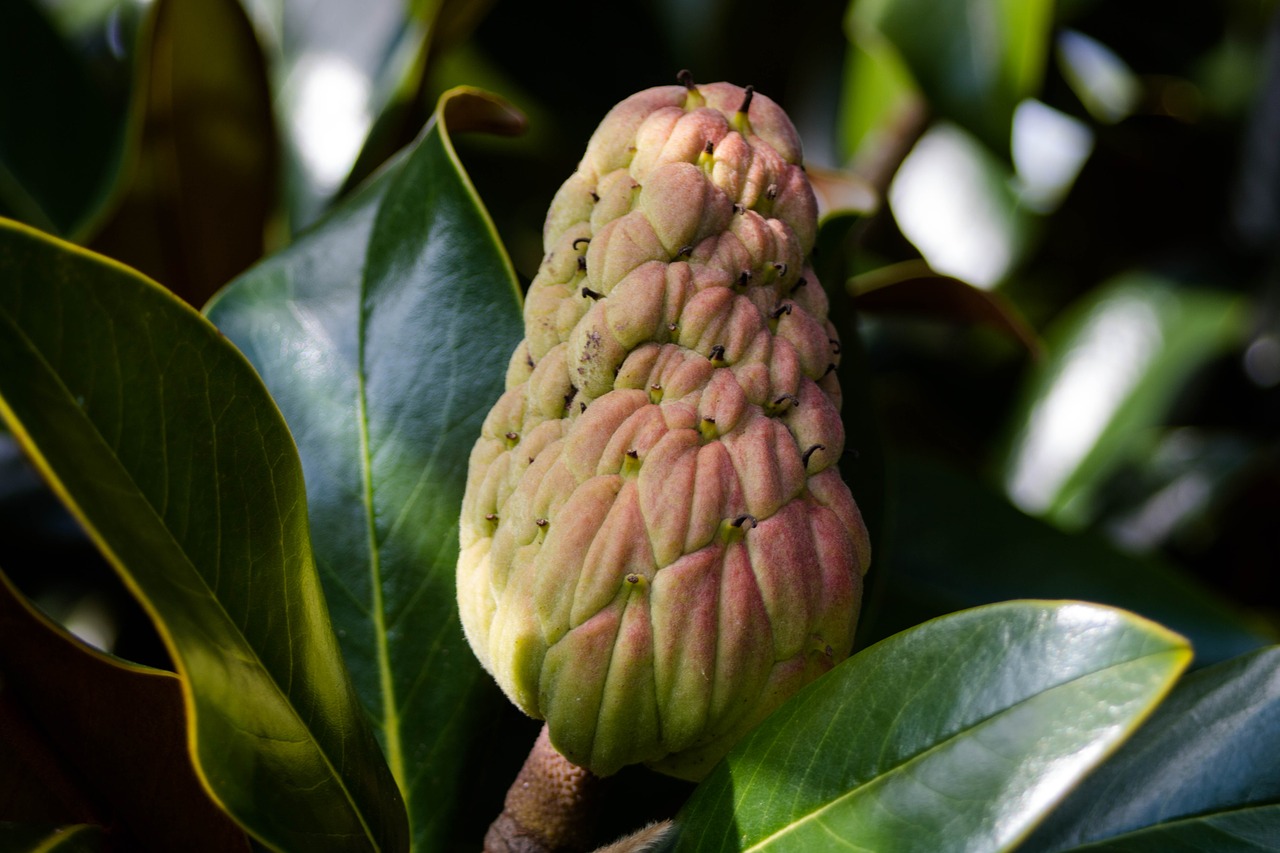 Feasibility Study for Working Capital Lending to Coffee Smallholders
2019
Indonesia
As one of the leading coffee traders globally, ECOM has an extensive network of coffee smallholders in Sumatra, Indonesia. Financial Access was contracted by ECOM to analyze the data on its smallholder supply base and use its outcomes to build a business case for financial institutions to provide working capital loans to these farmers.

After extensive analysis a field study was conducted to validate its findings and structure a tailored financial product that would address the finance requirements of the coffee smallholders and improve their livelihoods.

As the farmers were geographically dispersed, a regional financial sector mapping was conducted to understand
250
assignments in
40 Countries
…and counting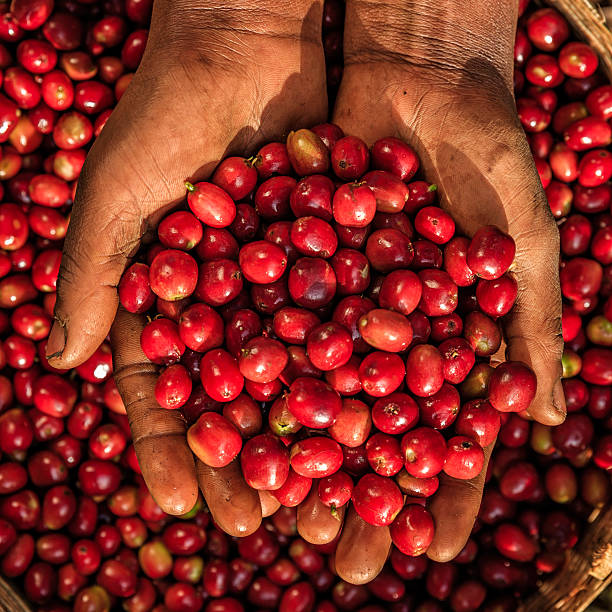 Climate Smart Lending Platform
2018 – 2019
Kenya
The Climate Smart Lending Platform is a pioneer platform designed to enable financial institutions and tool providers to engage with smallholder farmers and catalyse investment into improving their resilience to climate change.

The long-term goal of the Platform is to mainstream Climate-Smart Agriculture (CSA) metrics into the credit scoring systems of financial institutions without concessional backing in order to improve agricultural lending portfolio resilience to climate change, and to create strong incentives for farmers to adopt CSA practices and to harness the private finance necessary to do so.


250
assignments in
40 Countries
…and counting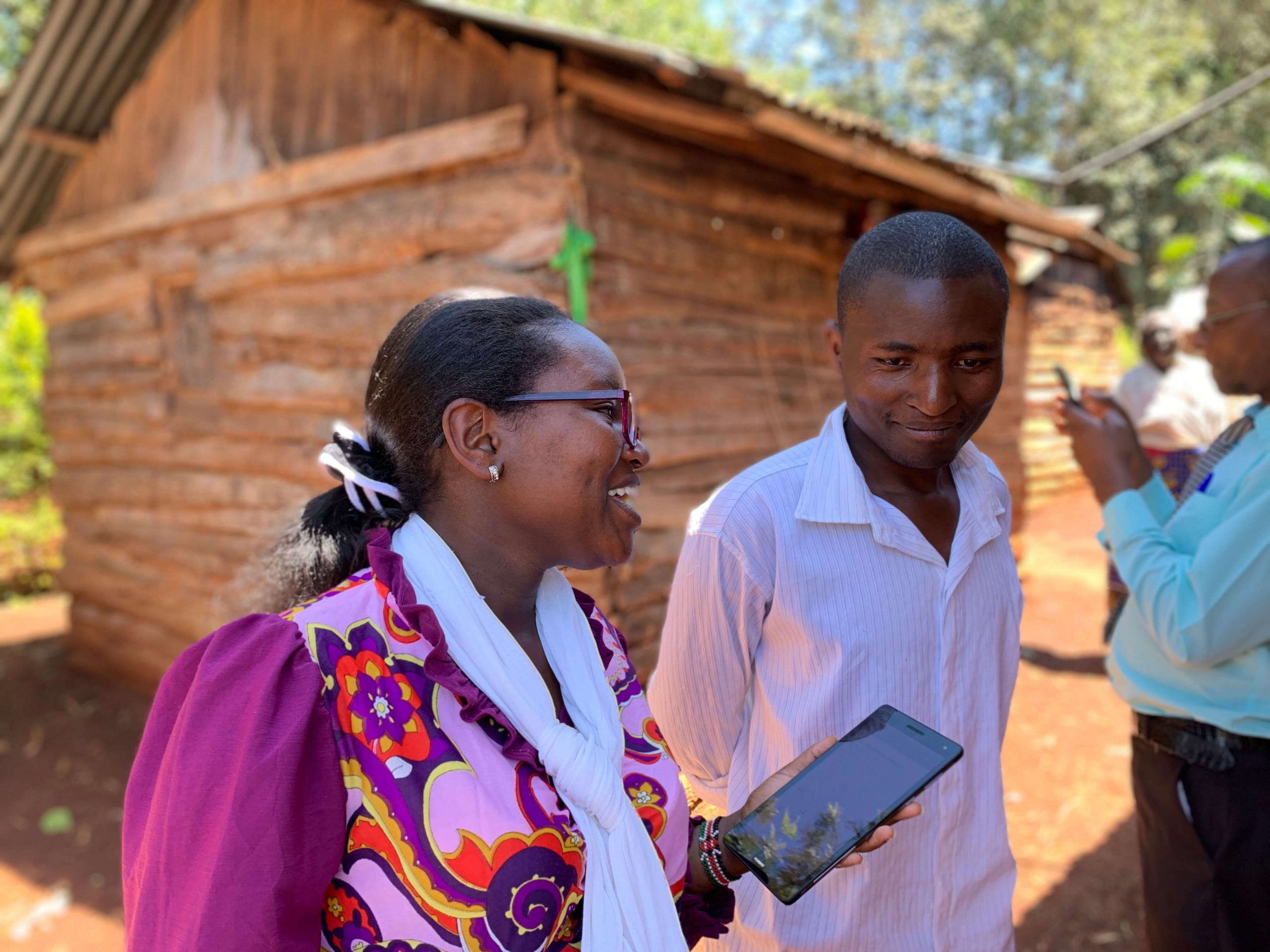 The Smart Agriculture Myanmar Programme
2018 – ongoing
Myanmar
The objective of the SAM Programme is to empower maize smallholder farmers, to improve their farming practices, yields as well as market and financial access. It does so by providing tailored information, based on their current practices and location by our partners ImpactTerra, Satelligence and Wageningen University.

As their current farm management is severely constraint by their ability to buy proper inputs, Financial Access will work with Microfinance Institutions to expand the smallholders' access to finance. We do so by tailoring our digital solution LendXS to the partner institution, to make their loan origination process more efficient and bring down
250
assignments in
40 Countries
…and counting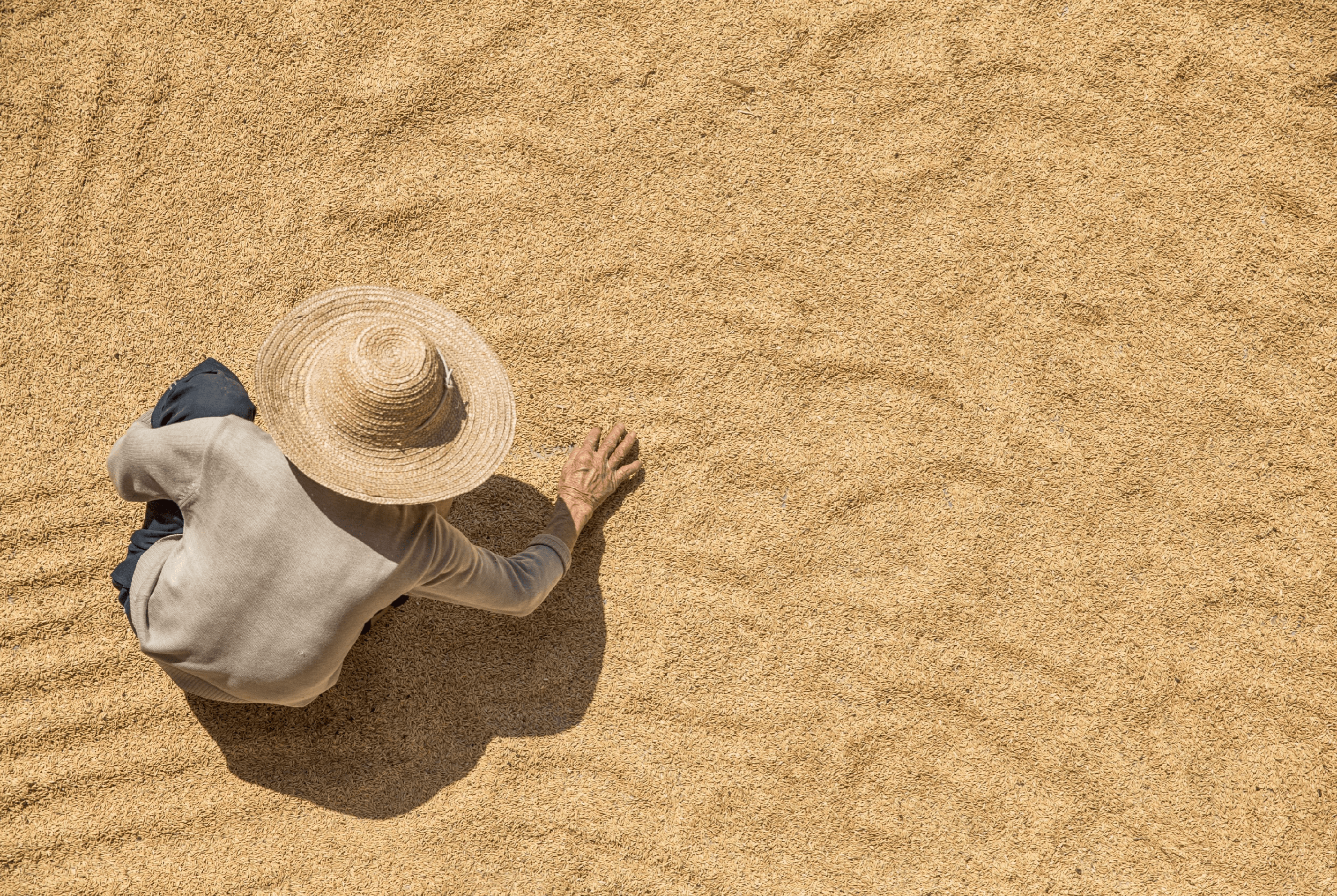 We work with partners across the globe to build capacity, bridge the gap & accelerate financial inclusion