News
Get the latest news-article and information about our assignments, engagements and ventures.
Home
News
Case study on the development of the LendXS platform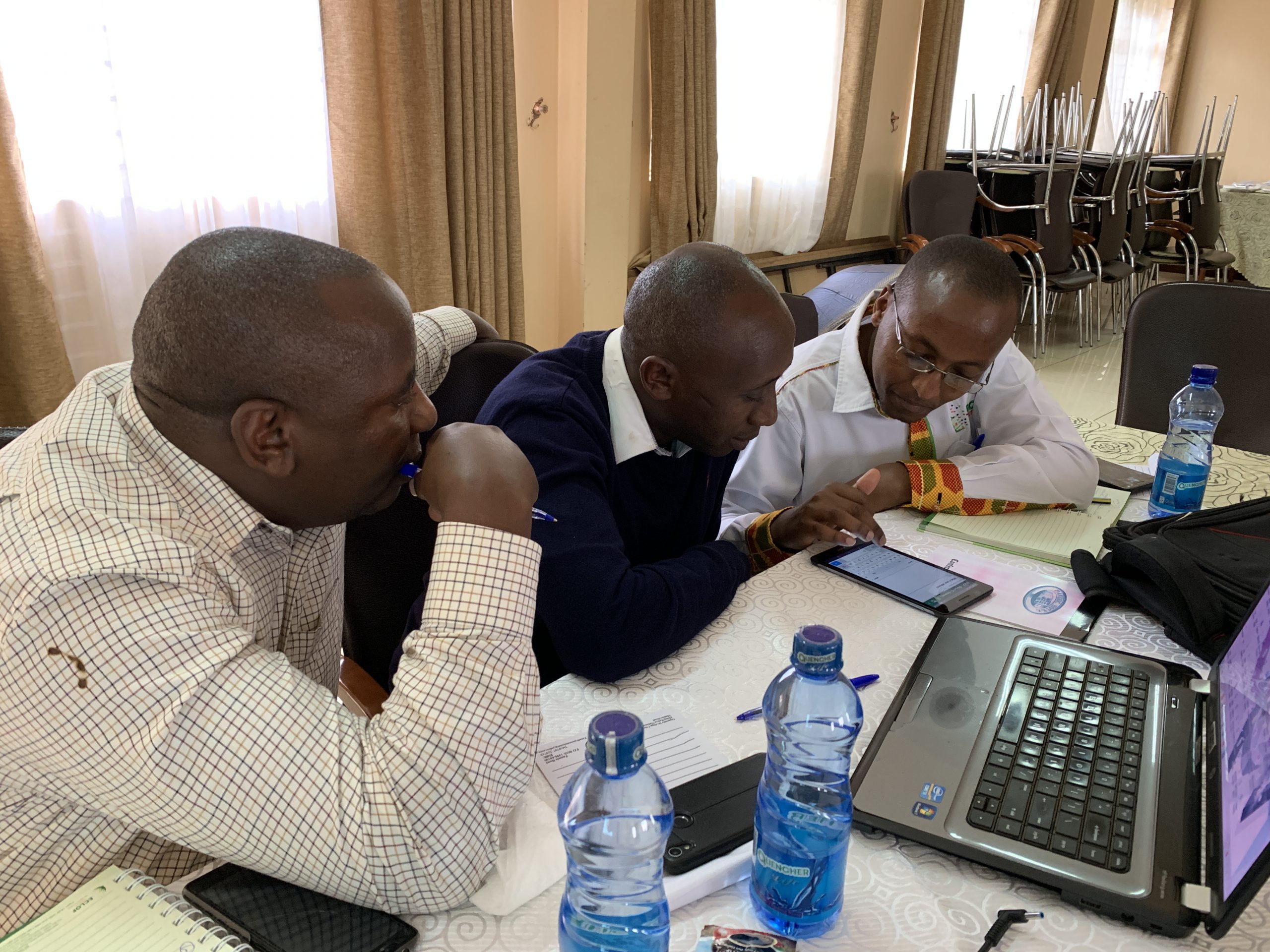 Case study on the development of the LendXS platform
Nairobi, Amsterdam
Incentro Got to work designing and developing
In a nutshell – Concept & Design, Project Management, Branding, Web Design, Web Development, Mobile Development, & Integrations to Third-Party Software
Together with the teams from Financial Access and Incentro, we started with an alignment session, making sure everyone is on the same page with a shared vision for the product. With this, both teams can work as one, achieving the same goal. In tight collaboration, we defined, designed, developed, tested, and delivered the application in small sprints.
Service Lines
Financial Services
Industry
Fintech
Launched
2020
The Challenge
Providing loans, especially to small scale farmers, can be challenging for financial institutions. First, it is difficult for them to assess the risks for small scale farmers. Second, small-scale farmers live in remote areas, so it's not easy to get in touch.
With these in mind, it was time for Financial Access to come up with a systematic digital solution for rural financial institutions that can be used in different countries and that can be offered as a stand-alone low-cost product. An easy-to-use software tool that can be licensed to actors in the agricultural value chain, like microfinance institutions (MFIs), banks and other investors to help them lower their costs and make their risks more insightful.
The goal is this platform was to make life easier for farmers
A solution that could be rolled out in Africa and SouthEast Asia that would enable faster loan approval processes, better informed credit decisions, less manual work and little room for fraud and mistakes.
A solution that will digitize the onboarding of farmers and individual credit risk scoring that measures their loan repayment capacity. The solution will:
Generate automated credit risk scores in a fair and objective way Eliminate the manual work of loan officers, like collecting farmers' details and calculating the repayment capacity of borrowers, which then reduces the scope for mistakes
Make loan approval processes easier and quicker by minimizing  the paperwork of having to get multiple sign-offs by going from desk to desk
A little History of the project
Financial Access developed its initial design for a basic, low-cost digital credit scoring tool for rural financial institutions with an Indonesian IT company in 2017. This enabled Financial Access to gain a better understanding of how to better address the financing needs of smallholder farmers and how to lower cost and risk through technology.
Paul Njoroge, CEO, Financial Access: "We know what clients need, how the product should look and what it should do, but not how it works in the backend."
The initial solution was limited. It proved hard to scale and to make it more flexible to accommodate different agri supply chains. Also Financial Access as an advisory firm did not have the fintech development experience required to succeed. This is where Incentro came in.
Incentro Africa partnered with Agile and got to work
Agile is the answer. We want to work quickly and easily. Like any good software undertaking, we started with a needs assessment. Financial institutions are conservative and slow to change. Talking through their needs and getting them across to developers was a bit of a challenge. Incentro and Financial Access worked closely together to really understand their pain points.
Once Incentro was clear on the needs and business requirements, the LendXS MVP (minimum viable product) was quickly built and got users on board from our first MFI in a short pilot project. An MVP is a version of a product that enables Incentro to collect as much information as possible with the least amount of effort. From there, Incentro continued to add more features to cater to more diverse users.
Dennis de Weerd, CEO, Incentro Africa: "Both the technology as well as the financial industry are complicated sectors. Only in true collaboration we were able to teach and understand each other and to build a solution that works."
A new LendXS Platform is born
Adding measurable value to both farmers and microfinance institutions
The LendXS platform, consisting of an Android app, React dashboard, and Java back-end is built cloud-native on Google Cloud infrastructure. Using a microservices architecture makes it highly scalable and optimizable for cost and performance. The open architecture also enables an easy connection with external systems, including most core banking systems.
What does this mean? For farmers, less time spent completing loan applications and faster loan disbursements. For the lenders, less time spent on loan applications, faster approvals, and more objective risk assessment, resulting in lower costs and risks. Incentro will continue to build and support Financial Access to support the digitization of rural financial institutions through the low-cost, high-impact LendXS digital solutions.
"You can build (almost) everything with the technology we use, but you need a customer with a great idea that is truly inspiring and impactful and FACS is definitely one of them. FACS is way more than a customer. After the initial engagement, they asked us to enter into a closer long-term partnership and we were initially a bit hesitant. A good partnership takes effort. But the impact the  LendXS platform creates and the way we were able to work together really brings value to both," said Dennis.
There's no IT, WEB, or App solution we aren't capable of undertaking
Incentro Africa's partnership with Agile made providing Financial Access a wholesome solution extremely straightforward by allowing the project to stay on track and deliver. This , in conjunction with certified app and web developers allowed LendXS to provide essential services to support rural financial institutions with low-cost, high-impact digital process and risk solutions. A true testament to the versatility and expertise of what Incentro has to offer.
For more information visit http://www.lendxs.com 
We work with partners across the globe to build capacity, bridge the gap & accelerate financial inclusion