News
Get the latest news-article and information about our assignments, engagements and ventures.
Home
News
Financial Access signs landmark MoU with Bank Jambi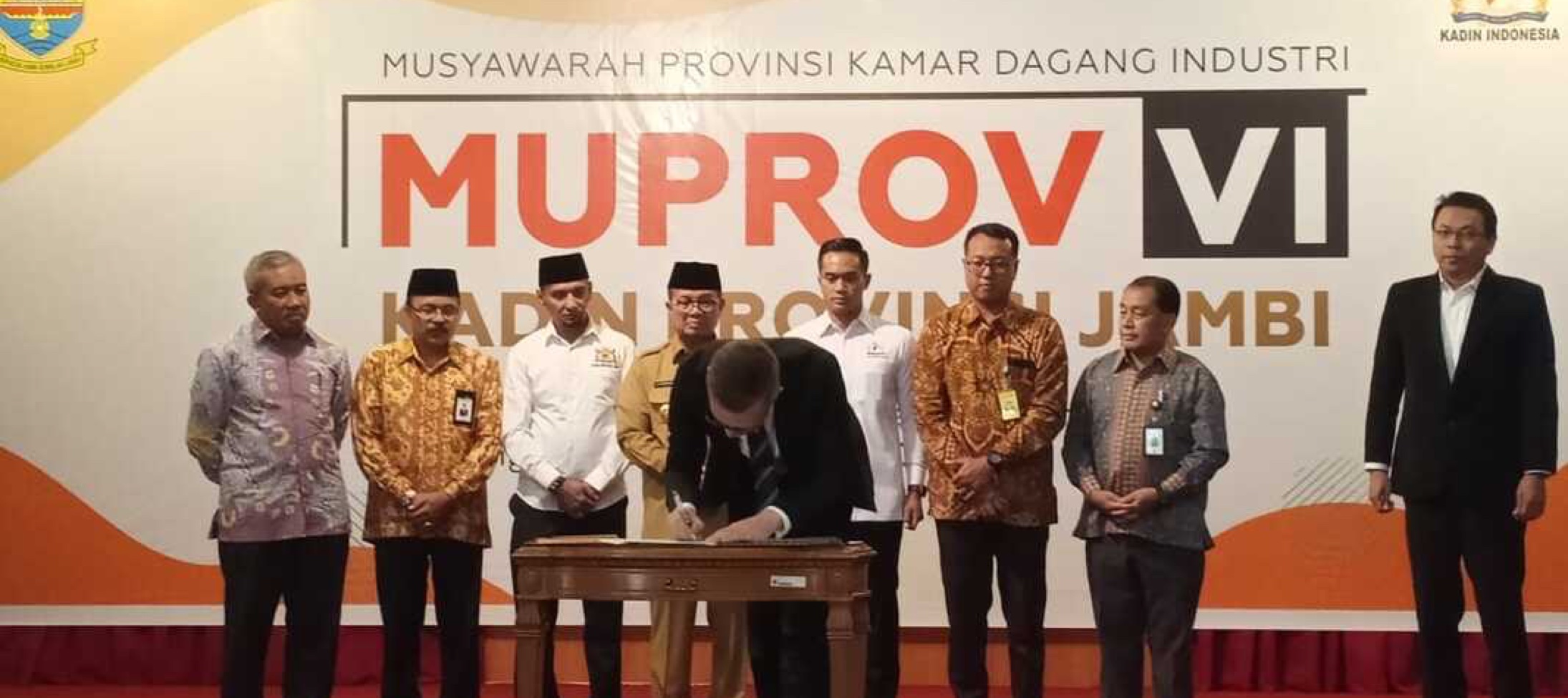 Financial Access signs landmark MoU with Bank Jambi
26 September 2019
Indonesia
Press Release:
Financial Access and its Indonesian fintech joint venture PT Kreditek Financial Access have signed a milestone Memorandum of Understanding (MoU) with regional development bank Bank Jambi today. The signing ceremony was hosted by the Indonesia Chamber of Commerce (KADIN) in the presence of the Governor of Jambi Province.
The MoU was a major achievement of the Smallholder Oil Palm Replanting Finance (SOPREF) project, led by Financial Access in partnership with SNV and financially supported by the Dutch Government through the Embassy of the Netherlands in Jakarta. "We are delighted with this new partnership with Bank Jambi" said Eelko Bronkhorst, Managing Director of Financial Access. "We have been laying the groundwork for an innovative, sustainable and cost-effective smallholder replanting finance model for many months. After creating a thorough understanding of the supply chains, the financial needs and cash flows of individual farmers, we have now developed a scalable and replicable model for banks to extend loans directly to smallholders for oil palm replanting at lower costs and reduced risks".
The oil palm replanting needs across Indonesia are very large, as most smallholder plantations are over 20 years old and yields start to decrease rapidly, prompting smallholders to expand outside their farms. Through the collaboration with Financial Access and partner organizations, Bank Jambi now enables smallholders to obtain loans to plant new palm trees with better seeds, to intensify farming and achieve higher yields on existing smallholder land and to improve smallholder livelihoods through income diversification. This will reduce the needs of smallholders for uncontrolled expansion beyond their farms, which is a major cause of deforestation in Indonesia.
With the MOU in place, Bank Jambi staff will be trained and the bank will gain access to the digital data collection, workflow management, credit scoring and loan monitoring tools developed by PT Kreditek Financial Access. "Using their newly acquired skills and these digital tools, Bank Jambi aims to have the first group of smallholder farmers financed before the end of the year" said Stephen Lumenta, Chief Operating Officer of PT Kreditek Financial Access.
For more information please contact:
Eelko Bronkhorst
Managing Director, Financial Access
eelko.bronkhorst@financialxs.com
Irianto Kusumadjaja
President Director, PT Kreditek Financial Access
irianto@exlayer.id
We work with partners across the globe to build capacity, bridge the gap & accelerate financial inclusion